Airport Transfers
Get a safe transportation service from Cancun airport to your destination quickly.
Book Now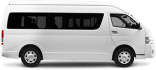 Private Transportation
Get the private transportation service you deserve for your trips in and around Cancun.
Book Now

Luxury Transportation
Book your luxury transportation in Cancun with Transfers DV, travel with the greatest comfort.
Book Now
An excellent option of Cancun Airport Transfers!
Cancun Airport Transportation


by Transfers

DV

Cancun is an exciting destination with an enormous amount of activities to do and places to discover. All the beaches you can find in Cancun and Riviera Maya are recognized as the most beautiful in the Caribbean. The coral reefs are beyond impressive and ideal for diving, with unique theme parks and ecotourism to enjoy. Let yourself be amazed by the Mayan Ruins and the Cenotes located around the city and discover more about the culture with Cancun Airport Transportation.

In Transfers DV, you are the most important thing. We want you to enjoy your vacations with the best Cancun Airport Shuttle option. We are always committed to providing an efficient Cancun Airport Transfers service to your destination in a pleasant and safe trip at the best price.

We have the ideal Cancun Shuttle service for you. We offer different methods of Cancun Airport Transportation. The most famous are airport taxi, standard transportation, luxury transportation, and transportation for small groups. All our services are private, in the most recent-model, comfortable, and safe vehicles.

Also, our qualified staff is always ready to assist you. From your reception at the International Airport of Cancun to the end of your trip. Book your Cancun Airport Transportation with us and travel to different destinations with services such as Cancun to Tulum shuttle. We want you to enjoy your stay. Let us make your trip a unique experience from your arrival to your departure.

All your Cancun Airport Transfers services with us include:
Bilingual driver
Insurance during the transfer
Air Conditioning in your Cancun Airport Shuttle
Baby seat (under request)
Cancun Airport Private Transportation service available 24/7
You might want to visit other destinations near Cancun, that's why we offer you our different services to the destinations surrounding. If you prefer, you can book your Transportation from Cancun Airport to Playa del Carmen quickly, safely within our site.
Don't hesitate to book your Cancun Airport Transportation to your hotel, beach, or any destination with us, and enjoy without limits the wonders that Cancun offers.
Book a ride
Our customers reviews
Very recommendable. The vehicles were clean, and they arrived on time to provide our Cancun Airport Shuttle. Our transfer was comfortable and safe.
The service was exceptional. They were very attentive, and the driver was very friendly during the whole service of Cancun Airport Shuttle. I felt safe and comfortable during the transfer to my hotel.
The service of Cancun Airport Transfers was good. They arrived on time when landing at the airport, and the driver was amiable. Excellent attention, I recommend them.
Discover our fleet


Cancun Airport Transfers

In Transfers DV, our goal is to offer you the best and most complete Cancun Airport Transfers service from the Cancun International Airport to your destination. That is why all our vehicles are in continuous inspection and sanitation; this way, you will not have to worry about anything else but enjoying an incredible trip in the ideal vehicle for you.

About Us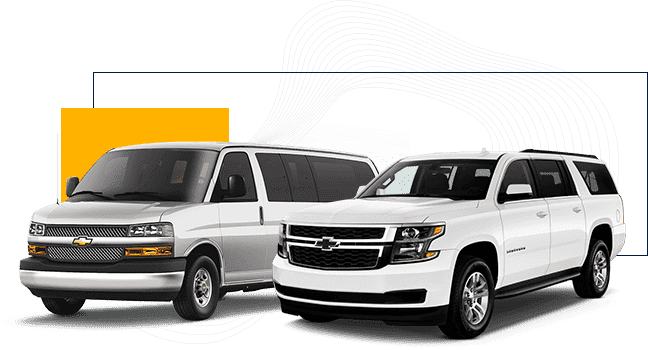 Cancun Airport Transportation FAQ'S
How do I get from Cancun airport to my hotel with Transfers DV?
When you arrive at the Cancun Airport it can be overwhelming to choose among the many transportation services available. Some of the most famous transfer options are the ADO bus service or Cancun Airport Taxi. However, these options are limited by departure times or high prices. If you are looking to make better use of your time and enjoy more flexible Cancun Airport Shuttle service at the best price, we have the option that better suit all the necessities of our clients.
One way: This Cancun Airport Shuttle service will take you directly from the airport terminal to your hotel or destination of your choice.
Hotel to Hotel: If what you need is to go from one hotel to another, this option is ideal for you. We will transfer you anytime from your current hotel to any other of your preference. This is very useful when you plan to visit and stay in more than one destination.
Round trip: If you want to guarantee your punctual arrival and departure to the airport, you can use our round trip service. We will take you to your hotel and back on the day and time you prefer.
Open service: If you need to travel to different places in the same area, we have the perfect solution for you. With this option of Cancun Airport Private Transportation, you will be able to go anywhere without time limitations. This service is available for a minimum of three hours and must be requested in advance.
How much is a Cancun Airport Transportation with Transfers DV?
Cancun Airport
Private Transportation Services
One Way
(USD)
Round Trip
(USD)
Passenger Capacity
Luggage Capacity
Cancun Airport Private
Transportation Service
From $24.00
From $48.00
8 Passengers
7 Suitcases
Cancun Airport Taxi
Service
From $30.00
From $60.00
3 Passengers
3 Suitcases
Cancun Luxury Transportation
Service
From $58.20
From $94.20
5 Passengers
5 Suitcases
Cancun Airport Private
Transportation for Groups
From $58.32
From $115.82
15 Passengers
14 Suitcases
What does my Cancun Airport Transportation service with Transfers DV include?
Each of our Cancun Airport Transportation services include the following benefits at no additional cost:
Professional bilingual driver
Reception at the airport
Air conditioning
Travel Insurance in all Cancun Airport Transfers
Flight monitoring in your Cancun Airport Private Transportation
Transportation available 24 hours
Is it safe to use the Cancun Airport Transfers service by Transfers DV?
Taking a Public Taxi service from the Cancun Airport is not the safest option to move from one place to another. The most effective and reliable option is Cancun Airport Shuttle to get to any destination in Cancun or surroundings. With agencies like Transfers DV, you can find comfortable vehicles with the highest standards of quality, professional drivers and monitoring throughout their journey. In this way, you will not risk your integrity or that of your family.
What is the best season to book my Cancun Airport Shuttle with Transfers DV?
Most travelers visiting Cancun have this question. However, with our Cancun Airport Transfers, you can make your reservation when you want, either by finding our website or by contacting us.
Regardless of the date you book your Cancun Airport Transfers with Transfers DV, be assured that they will be ready to take you to your destination when you arrive at the Cancun Airport terminal (CUN).
Any time is ideal for traveling to Cancun, and with Transfers DV, we always have the best prices and deals.
Why is the Cancun Airport Shuttle the best option to get to my destination?
We offer the best service, the best attention, and the best experiences on board our vehicles to our customers. That's why we are one of the leading agencies in Cancun airport transfers, because, in addition to incredible service, we offer insurance for all our passengers, offering them the highest possible security from their pick up to their arrival at their destination.
In Transfers DV, we want you as a customer to pay a fair price to get to the destination of your choice while meeting all your Cancun Airport Transfers needs or anywhere in the Riviera Maya. We have a service for every type of traveler, from large families who come to relax in the best resort and only require Cancun Airport Transportation, to the person who comes for business and needs a luxury transportation service.
If my flight is delayed, is there any risk that I will lose my Cancun Airport Transportation Booking?
No, you won't lose your reservation. When you book a Cancun Airport Transportation with Transfers DV, you are assured of your Cancun Airport Shuttle service, no matter if you have been delayed in your arrival at the Cancun Airport (CUN). We monitor your flight all the time. From the moment you board it, we know about your flight trajectory; even if it is delayed, we can automatically reschedule your Cancun Airport Transfers at the exact time of your arrival at the airport.
Our Flight Monitoring System can monitor in real-time the status of your flight. We do this, so you don't have to worry about anything, you just enjoy your flight during your trip. When you arrive at the airport in Cancun (CUN), we will already be waiting for you to provide the best Cancun Airport Transportation service.
When you book your Cancun Airport Transfers with us, you provide us with your flight details, so we avoid any confusion that could have when monitoring your flight status and thus avoid any inconvenience.
Cancun Airport Transportation, Taxi & private Shuttle - Information sheet
| | |
| --- | --- |
| Departure | Cancun International Airport (CUN) |
| Trip Duration | 20-25 minutes approx |
| Average Prices | $24 USD |
| Arrival | Cancun hotel zone, Cancun Downtown |
| Distance | 11.1 Miles (17.86 km) |
| Schedule | 24 hours by booking in advance |
Prices may vary *