Cancun Airport Transfers
Get safe & reliable Transportation from Cancun airport to your destination quickly.
Book Now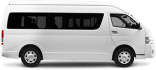 Private Transfers
Get the Private Transportation from Cancun Airport you deserve. Travels without continuous stops.
Book Now

Luxury Transfers
Get Luxury Transportation from Cancun Airport. Travel with the comfort and luxury you deserve.
Book Now
An excellent option of Cancun Airport Transfers!
Explore Cancun with the best Cancun Airport Transportation
Know all our Cancun Airport Transfers service
After a long flight to Cancun, we know that the last thing you want is dealing with finding the right transportation to go to your hotel. Outside the airport, you will find different transportation methods, some better than others. Avoid paying high amounts for last-minute reservations booking your Cancun Transfers service before your travel. Make sure that a secure and comfortable transportation option will be waiting for you at your arrival to take you from the Cancun Airport to your office or major hotels in the Riviera Maya. Find the right Cancun Airport Transportation for you and your companions. Book your Cancun Airport Transportation with the best prices and get an efficient Cancun Airport Transfers service from the airport to your hotel and back within the Cancun, Playa del Carmen, Tulum, and The Riviera Maya.
Transfers DV is an official operator and prestigious company with more than 10 years of experience offering exclusive and private Cancun Transportation service to the most famous destinations like Playa del Carmen, Tulum, and The Riviera Maya. You can see all our destinations here. With an extensive fleet of vehicles that includes recent models of Vans, Suburbans, and Limousines, Transfers DV provides the perfect Cancun Airport Transfers private services for you. With personalized attention and reception at the airport. Our staff will gladly help you with your concerns and provide information about your destination as well as tips for your stay. All our services include different amenities such as:
Flight Monitoring
Certified Bilingual Drivers
Travel insurance for all passengers
Child/Baby seat
A/C in all vehicles
Best rates online
Specialists on the market
We are always seeking to provide the best Cancun Transfers service and customer satisfaction. Once you arrive at the airport for more comfort and security, one of our drivers will be waiting for you. You can easily identify them with the logo of our company in the uniform. With us, you will reach your hotel in Cancun quickly and safely. Avoid paying high rates in taxis or waste time waiting in long lines. Take advantage of your vacation by booking in advance a comfortable and exclusive shuttle from Cancun Airport to your hotel in Cancun, Playa del Carmen, or the rest of the Riviera Maya.
Book a ride
Our Customers Reviews
Very recommendable. The vehicles were clean, and they arrived on time to provide our Cancun Airport Shuttle. Our transfer was comfortable and safe.
The service was exceptional. They were very attentive, and the driver was very friendly during the whole service of Cancun Airport Shuttle. I felt safe and comfortable during the transfer to my hotel.
The service of Cancun Airport Transfers was good. They arrived on time when landing at the airport, and the driver was amiable. Excellent attention, I recommend them.
Discover The BEST
Private Transportation Service in Cancun
All the vehicles in our fleet are our own to make sure your Cancun Airport Transfers service is provided with the high quality that characterizes us. You don't have to worry about dealing with an intermediary since you will receive the service from the actual transportation company. Make your reservation with the security that your information is safe. We do not share any information that our customers provide us.
Planning your trip in advance can make you save money and help you avoid unpleasant experiences that can disturb your vacations. Book your transportation before your trip and find excellent prices for your Cancun Airport Private Transfers. We guarantee lower prices in the market. Search online for the best Cancun shuttle option and compare all the benefits that we offer. You will receive high-class Cancun Transfers service and personalized attention 24/7, no matter the time of your arrival, your vehicle will be ready for you.
About Us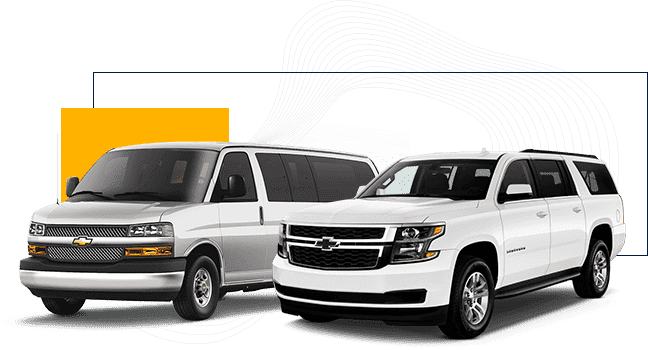 Airport Transfers for travelers from the USA and Canada
Do not waste time looking for other Cancun Airport Transfers options. You can find different companies offering transportation services along the Riviera Maya, but none as Transfers DV. We are a company specialized in providing a safe and reliable Cancun Airport Transfers service. We take care of every detail and offer personalized and punctual attendance. Let your travel experience be unique with our service, and enjoy a comfortable trip through the most famous points in the Riviera Maya. Explore all the corners of your destination with a Cancun Airport Transfers service.
Cancun Airport Transportation, Taxi & Private Shuttle - Information Sheet
Prices may vary *

| | |
| --- | --- |
| Departure | Cancun International Airport (CUN) |
| Trip Duration | 25 minutes approx |
| Average Prices | $24 USD |
| Arrival | Cancun hotel zone, Cancun Downtown |
| Distance | 11.1 Miles (17.86 km) |
| Schedule | 24/7 by booking in advance |
Cancun Transfers
Top Hotels in Cancun
Cancun Airport Transportation Rates
Destination
Private Transportation
Standard Private
(from 1 to 7 pax)
Taxi Shuttle
(from 1 to 3 pax)
VIP Transportation
(from 1 to 5 pax)
Small Group Transportation
(from 1 to 15 pax)
Transportation from Cancun Airport to Akumal
$ 59.50
$ 76.00
$ 95.40
$ 141.60
Transportation from Cancun Airport to Cancun
$ 24.00
$ 30.00
$ 58.20
$ 58.32
Transportation from Cancun Airport to Playa del Carmen
$ 41.50
$ 54.00
$ 81.00
$ 96.00
Transportation from Cancun Airport to Tulum
$ 69.50
$ 87.00
$ 135.00
$ 141.60
Transportation from Cancun Airport to Cozumel
$ 41.50
$ 54.00
$ 81.00
$ 96.00
Transportation from Cancun Airport to Isla Mujeres
$ 29.00
$ 35.00
$ 64.20
N/A
Transportation from Cancun Airport to Puerto Aventuras
$ 48.90
$ 63.00
$ 94.20
$ 103.12
Transportation from Cancun Airport to Puerto Morelos
$ 32.33
$ 42.00
$ 63.60
$ 76.80
Transportation from Cancun Airport to Puerto Juarez
$ 29.00
$ 37.00
$ 64.20
N/A