Cancun Transportation SERVICES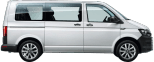 Fastest Way of transportation in a private Taxi from/to Cancun Airport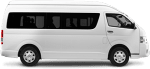 Cancun Airport
Private Transportation
Standard Private Transportation Service from/to Cancun Airport

Cancun Airport
Luxury Shuttle
Luxury transportation service from/to Cancun Airport

Exclusive transportation service up to 15 pax from/to Cancun Airport
Cancun Transportation by Transfers DV
Cancun is a town located at the Mexican Caribe. This city is knowing as a paradisiacal destination because the weather is really warm all the time and the beaches are so beautiful.
A lot of tourists of all world visit Cancun to live an incredible experience and the majority choose to come back here.
If you are looking the best transport during your trip, we are your best option of Cancun Transportation to the hotel zone.
The hotel zone is a tourist development of international stature, composed of 134 hotels of various world-renowned hotel chains.
Transfers DV offers you the best Cancun Transportation to Cancun Hotel Zone service so that you can enjoy your vacations in this paradise resort, which provide you with some of the best beaches in the world.
You gonna love the turquoise blue of its waters and the warmth and attention of its people.
With us, you can make your reservation online to enjoy your Cancun Transfers in the best way.
Enjoy the comfort of your hotel, take advantage of all the services and spend a wonderful trip alone or with your companions.
At Transfers DV we have the best Cancun Transportation to the Hotel Zone and we have prices to take care of your budget, do not hesitate and reserve it now.
Travel quietly knowing that your Transportation to Cancun Hotel Zone is ready for you, enjoy this wonderful destination that provides fun day and night, enjoy your worry-free stay and return home happy, with the commitment of returning to live this magical adventure in the Mexican Caribbean.
FAQ'S
Why visit Cancun?
If you like to enjoy the sand, the beach and the sun, Cancun is the place for you. In this city you can enjoy the beauty of the Caribbean in all its splendor, from the moment you arrive at the airport until you visit every place of interest.
The Malecón Tajamar, near the hotel zone, will catch you with its natural beauty and its view of the sea. On the other hand, the different beaches will make you feel the Caribbean vibe. To get to the hotel zone you can book a Cancun Transportation service.
You should know that you can enjoy all the attractions you want, Cancun is a beautiful destination that offers fun day and night. You can't miss the opportunity to visit this destination. With our Cancun Transportation service, you will be able to get easily and quickly to your place of lodging and you will enjoy your trip without worries.
There is no single motive to visit Cancun, being there will always discover a new reason to return.
Why use a Cancun Transportation service by Transfers DV?
If you want a comfortable, safe and immediate trip, the best thing to do is to book a Cancun Transportation service. In this way, you won't have to worry about using uncomfortable public transportation or expensive taxis. You can even book online.
Many people believe that the transportation service is expensive and inaccessible, so they are not motivated to book. But that's not real, there are very good options that fit your budget.
If you are traveling to Cancun and looking for a way to get to your hotel, don't miss the opportunity to enjoy good service with qualified drivers, affordable prices and quality care. Spend an incredible vacation booking the best Cancun Transportation service with us.
What is the best option for Cancun Transportation?
There are different options in the sector, but if you are looking for the best Cancun Transportation service, you are in the right place. When you book with us Cancun Transfers with Transfers DV, you can be assured that we offer quality care, with uniformed drivers and highly qualified to assist you. We also have a large fleet of vehicles always available for you. We assure the satisfaction of your transfer because we try that all the units are in excellent conditions to avoid failures in the journey.